NADP Knowledge Center
The need to modernize Network and Provider Management Capabilities in a Post Pandemic World
Product not yet rated
Recorded On: 09/24/2020
Context COVID-19's impact on our country's medical infrastructure is without precedent. In no small part, the impact can be attributed to unheeded calls to adequately plan and prepare for a pandemic. And while providers on the front lines risk their lives to save lives, another battle may be underway to ensure enough qualified providers are deployed when and where they are needed. Therefore, a discussion topicworth consideration is what challenges is this pandemic surfacing or magnifying for payer and provider organizations as related to provider and network management (onboarding, credentialing, payer enrollment, network management, provider directory management etc.). The objective is to identify and raise awareness as to what are the challenges that payor and provider organizations may now need to address within provider enrollment and provider enrollment operations that were introduced or exacerbated by the COVID-19 pandemic. This session will share challenges, lessons learned and the implications of COVID 19 from different perspectives on key provider related operations. This session will also explore short- and long-term impacts of COVID-19 on regulatory compliance and the need to modernize out-of-date processes and solutions as well as opportunities to increase collaboration between providers, payors and solution providers.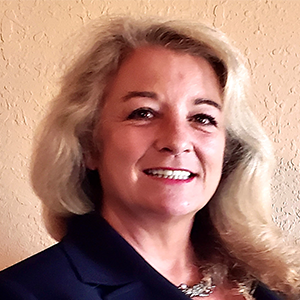 Corinne Hanson
Assoc. Director Dental and Vision Quality Improvement
SunLife Financial
Corinne Hanson is the assoc. director Dental and Vision Quality Improvement for Sun Life. She has responsibilities for provider credentialing, member complaints, dental fraud investigation, provider access and accessibility, directory validation and prepaid compliance as it relates to the company's quality improvement initiatives.
Corinne began her career as an ICU nurse and created a hospital-wide compliance program, awarding the hospital its first accreditation with the Joint Commission. She was a consultant for the Texas Department of Insurance for its development and implementation of their HMO triennial audit tools. For the past 20 years, she has devoted her knowledge and experience to the dental/vision industry, creating compliance programs to address regulatory and legislatives changes affecting both carriers and networks. She has been an active volunteer of NADP's Operations WorkGroup and was instrumental in the development of the uniform provider directory validation spreadsheet.
$i++ ?>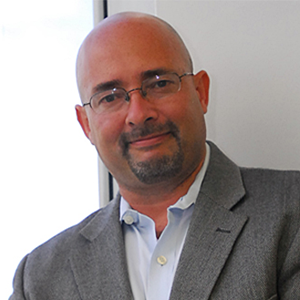 Bert Fajardo
Vice President of Strategy and Sales
Santéch Solution
Bert Fajardo joined Santéch Solution in 2011 as vice president of Strategy and Sales where he is entrusted with ensuring Santech's vision is aligned with the needs of its clients and the healthcare industry. An accomplished executive with more than -25- years of experience, Bert's a hands-on leader who guides organizations in ensuring their technology investments are appropriately leveraged to achieve business aligned objectives. Prior to Santéch, Bert served as a management consultant advising C-Level executives on IT Strategy and Risk. He also served as CIO for One Call Medical, a recognized leader in the delivery of various Healthcare services. Bert has also served as a senior IT executive at several Fortune 100 firms including UBS, Citigroup, and JP Morgan Chase.
Bert earned a B.S. degree at Pace University where he majored in Computer Science.
$i++ ?>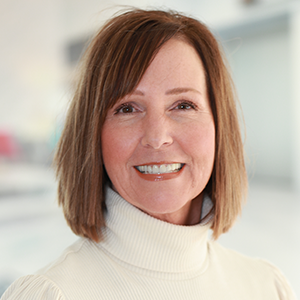 Jeannine Wood
Regional Manager
DE Practice Group
Jeannine partners with regional management and their teams to create growth in dental practices and systematize the operations that create success. After spending nearly three decades in dentistry and calling anything from large group offices to small boutique practices her dental home, Jeannine knows what truly drives and motivates dental teams, strong relationships, and nurtured leadership. It's how well you can connect with people you support, and watch grow and communicate your experiences and knowledge back to them so that they can be leaders as well. Jeannine is from a beautiful small town in Missouri where the stars are brighter than the lights in town, and while she misses her home town, she loves where she has resided in Atlanta for the past 26 years with her husband, family, grandkids, and dog, "George." It does not matter which state she is in this week; you can see Jeannine embracing what she believes in, which is serving others.
$i++ ?>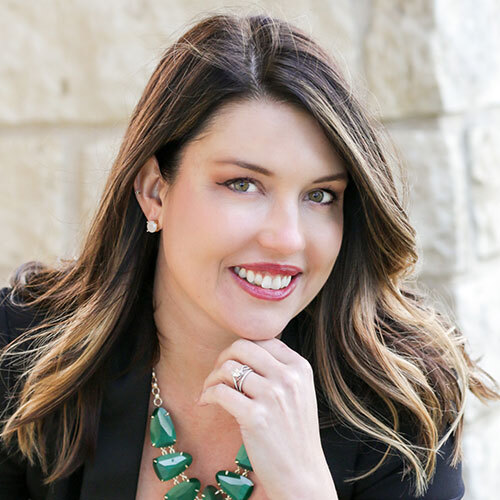 Valerie DeBruin
Vice President of Network Operations
Careington International
Valerie DeBruin began her career with Careington International Corporation in 2008 and currently serves the company as vice president of Network Operations. During her tenure, she has held leadership roles in Sales, Account Management, Product Development and Network Operations. Valerie was instrumental in the successful launch of the London office for Careington's affiliate, Munroe Sutton. During her time abroad, Valerie helped build the foundation for a discount dental and optical network, the first of its kind, throughout the United Kingdom. She has extensive experience working with brokers and employers to define needs in the marketplace. Today, Valerie oversees the recruiting, credentialing, quality assurance, DSO relations and analytics divisions of Careington's Dental Network, which has maintained discount fee-for-service and PPO lease networks for more than 40 years. Valerie works with the primary goal of helping provide an avenue for consumers to receive access to affordable dental care throughout the U.S. and U.K. She and her team are constantly looking for ways to improve the provider and customer experience, as well as the accuracy and adequacy of Careington's nationwide dental networks.
$i++ ?>
Register

Non-member - $300
Full Voting Member - $200
Non-Voting Member - $200
Key:

Complete

Next

Failed

Available

Locked
The need to modernize Network and Provider Management Capabilities in a Post Pandemic World