NADP Knowledge Center
The Fate of Standalone Dental: Revisited
Product not yet rated
Recorded On: 09/22/2020
Find out more about challenges and opportunities facing the dental benefits industry Sept. 22 at 10 AM Central when West Monroe presents The Fate of Standalone Dental: Revisited, the opening general session for Virtual CONVERGE 2020, offered live and via recording. For background information, see West Monroe's recently published report, Convergence of Dental and Health Insurance Accelerates, which provides industry insights regarding the future of standalone dental plans.
The report contains key findings from West Monroe's research such as:
Updates from the 2018 research: What's new, what's changing, etc.
Data and insights from health, dental, and ancillary plans
COVID's impact on convergence
How all carriers can prepare and seize the opportunities from convergence
Consumer demands and strategic market shifts
Drivers and impediments to convergence
Meanwhile NADP research offers the following information about the current dental benefits market.
The Enrollment Survey reports:
Less than 1% of covered individuals obtain dental benefits as part of a medical plan.
93% of covered individuals receive benefits from their employer or other group programs like AARP.
An additional 7.1% buy individual coverage.
According to the Employer Survey:
About half of all employers purchase standalone dental from a carrier different than the one providing medical coverage
About 4 of every 10 employers purchase a standalone dental plan in conjunction with medical coverage from the same carrier
Only 3% of employers purchased a medical plan that included dental coverage in a single policy
What does all this mean?
Presenters Benjamin Baenen and Kristin Irving of West Monroe will help you gain understanding and knowledge about these factors and how they will impact the industry when you attend Virtual CONVERGE 2020.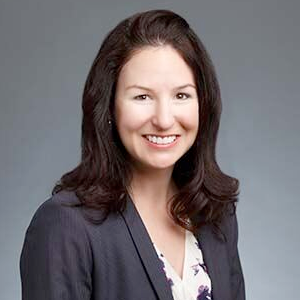 Kristin Irving
Director of Healthcare & Life Sciences
West Monroe Partners
Applying extensive experience gained from years of working with dental payers to transform their operations and customer experience, Kristin is responsible for expanding West Monroe Partners' dental payer strategy and solutions. This includes solutions that deliver product road maps, build-versus-buy analyses, and multi-year system implementations. A results-focused project leader and skilled problem solver, Kristin brings a unique balance of business and technology expertise that enables her to address issues and opportunities from a holistic perspective – one that considers and incorporates people, process, strategy, and technology implications when defining a solution. By utilizing her experience managing large, complex projects on time and within budget, Kristin has helped her clients reduce operating and IT costs, optimize processes to maximize productivity, and deliver quality solutions. Kristin has worked collaboratively with her clients to deliver a wide array of successful business solutions, including IT strategy and planning, customer experience enhancements to support B2C transactions, claims platform assessments and consolidation, application development, web portals, and optimization of call center, claims, and sales-to-setup processes. Kristin also has worked with third-party administrators, dental payers, and dental providers to select and implement new platforms and software solutions. In addition, she has provided functional and IT diligence of healthcare systems and processes in conjunction with mergers and acquisitions. Prior to joining West Monroe Partners in 2006, Kristin was a manager with Hewitt Associates (now Aon Hewitt), responsible for improving claim processing and submission processes. Kristin earned a Bachelor of Science degree in Management Information Systems from the University of Illinois.
$i++ ?>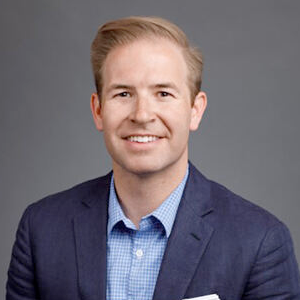 Benjamin Baenen
Director of Healthcare & Life Sciences
West Monroe Partners
A results-focused healthcare leader, Ben directs transformational initiatives spanning product innovation, new market entry, operational transformation, and technology disruption. He has spanned the payer value chain and launched a number of new technologies, strategic initiatives, and member engagement platforms. He has implemented consumer shopping portals, provider portals, robotics initiatives, billing engines, process changes. These projects created significant value for his clients, ranging for new member acquisition, increased provider engagement, and reduced calls to the call center. Ben has deep expertise in healthcare payer operations, supporting claims system analysis, system selections and vendor analysis, business transformation, functional requirements and design, usability testing, and operational readiness planning. Contagiously enthusiastic, Ben promotes collaboration within the firm and with clients in order to achieve the best results. He joined West Monroe in 2007 after earning a bachelor's degree in economics from DePauw University.
$i++ ?>
Register

Non-member - $300
Full Voting Member - $200
Non-Voting Member - $200
Key:

Complete

Next

Failed

Available

Locked
The Fate of Standalone Dental: Revisited