NADP Knowledge Center
The Dental Plan of the Future: From Benefit Design to Evolution (Recording)
Product not yet rated
Recorded On: 03/01/2018
Dental benefits can boost the overall health of America's workforce whether by integrating dental benefits into medical policies or coordinating the goals of dental benefit design with the goals of employers in offering medical benefits. Some employers are considering the elimination of ancillary benefits, such as dental, vision, disability and life insurance to help manage costs. But, by thinking strategically about how to integrate and coordinate ancillary coverage options – and specifically dental coverage – with medical benefits, dental benefits companies can help build a healthier workforce, generate medical cost savings and ultimately expand dental benefits. Heather Kane, CEO of Dental at UnitedHealthcare, and David DePorter, DDS, Dental Director of Pacific Resources, discuss the links of dental health to overall health and how changes in dental benefit design can boost the overall health of America's workforce. Learn more about the inner workings of UnitedHealthcare's Bridge2Health integration platform, and how it's benefitting businesses by better aligning employees' whole health needs and enabling proactive medical interventions. Also learn Pacific Resources views on needed changes to the dental benefits landscape to meet employer's needs. With recent statistics and benefit design insights to validate trends in the industry, this presentation is a value to your company's development of dental benefit products.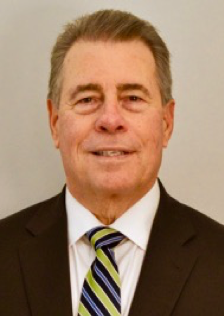 Dr. David DePorter
Consulting Dental Director, Pacific Resources
David is Pacific Resources' consulting dental director and dental benefits expert. He has over 25 years of experience in the dental benefits industry including numerous roles in senior and executive level positions with large national payers. Those roles include dental product manager, business lead in utilization management, dental sales lead, and dental director.
David's recent experiences also include a range of dental benefits-related consulting projects, as well as building and directing advanced education in general dentistry residency programs at the Florida Institute for Advanced Dental Education and Mattia College, where he developed a forward-thinking curricula focused on the latest knowledge and industry best practices in dental care. His dental industry experiences also include active duty in the U.S. Navy as a general dentist, private practice in general dentistry, assistant professor of operative dentistry and assistant director of comprehensive care at the University of Illinois College of Dentistry.
David is a graduate of the University of Illinois College of Dentistry. He later earned a masters degree in health professions education from the University of Illinois at Chicago and a masters degree in public health with a major in health services administration from the University of California at Los Angeles. In addition, he was a Robert Wood Johnson Dental Services Research Scholar at UCLA, a member of the Woods Hole Group (a Kellogg Foundation-sponsored think tank that studied and made recommendations concerning the future of dentistry) and a past board member on the National Association of Dental Plans Foundation.
$i++ ?>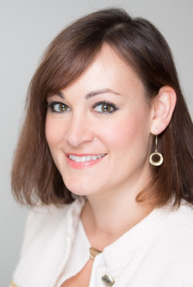 Heather Kane
CEO of Dental, UnitedHealthcare
Heather Kane is the CEO of Dental at UnitedHealthcare, based in the company's Chicago office. Her organization is responsible for the development and management of all dental products and services across the company's Commercial, Medicare and Medicaid business segments.
Heather has a passion for identifying and developing innovative solutions to continuously improve the health care segment, growing start-up businesses, and mentoring new leaders across the organization.
She is active in non-profit and healthcare-related organizations. She is currently a board member and committee chair of the Gateway for Cancer Research, a non-profit organization dedicated to funding innovative, patient-centered advancements in cancer treatment. Heather earned a Bachelor of Arts degree from Hillsdale College and an MBA from the University of Michigan.
$i++ ?>
Register

Non-member - $99
Full Voting Member - Free!
Non-Voting Member - Free!
Key:

Complete

Next

Failed

Available

Locked
The Dental Plan of the Future: From Benefit Design to Evolution