NADP Knowledge Center
*FREE* Streamline Dental Provider Data Collection and Reduce Costs Annually with CAQH ProView® (Recording)
Product not yet rated
Recorded On: 01/17/2017
Efficient and trusted are a few of the reasons why dental health plans are migrating to CAQH ProView.
Regarded as the industry standard by more than 30,000 dental and 1.4 million healthcare providers for capturing and sharing self-reported healthcare data, CAQH ProView dramatically reduces the time and cost associated with administrative data collection and dissemination.
CAQH ProView offers enhanced usability and functionality over traditional methods for provider data collection. Developed by the non-profit alliance CAQH® in collaboration with dental and health plans, the solutions enable dental and healthcare providers to use a single, secure, online process to share their professional and practice information with one or multiple plans.
Join the experts at CAQH to learn how CAQH ProView improves the business processes for dental health plans while:
Annually saving on re-credentialing costs.
Substantially reducing the processing time for initial credentialing applications.
Improving data quality and reducing returned mail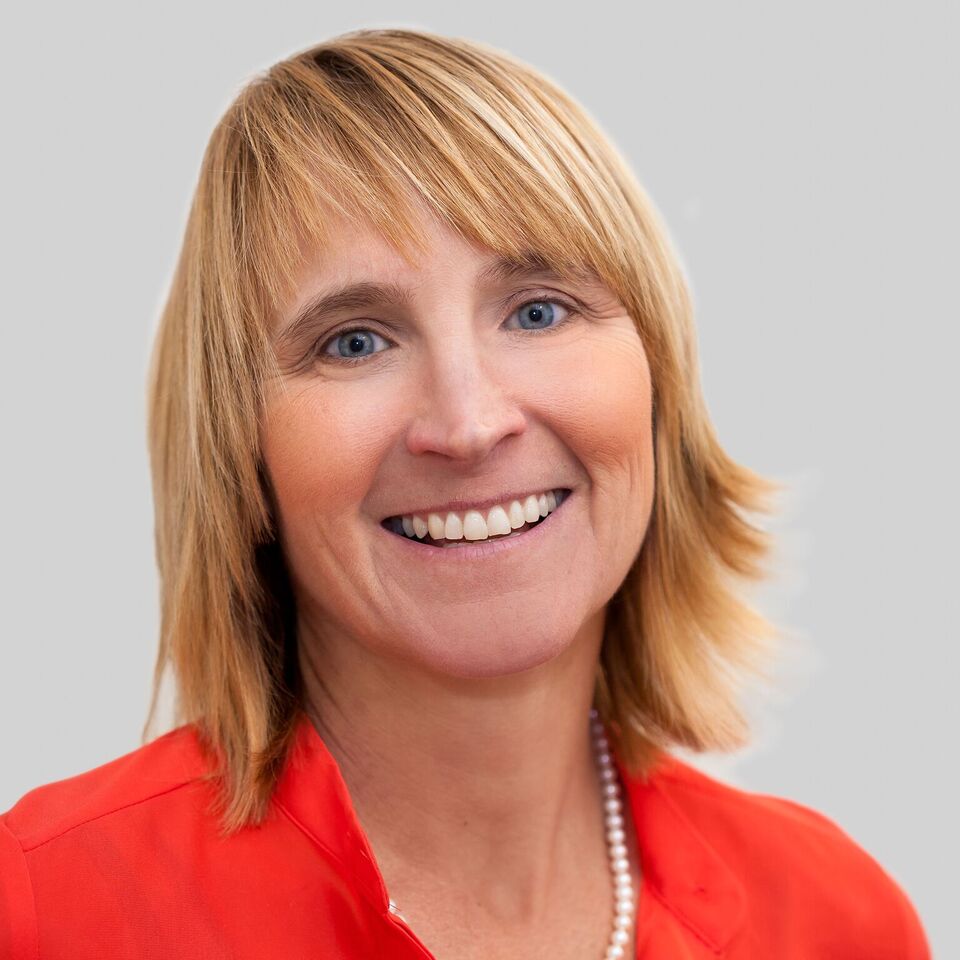 Ann Brisk
Director of Business Development, CAQH
Ann Brisk is a Director at CAQH where she leads the sales and business development strategy and team that offers solutions to payers and other organizations focused on reducing administrative costs in the healthcare industry. Ann previously worked at Optum, part of UnitedHealth Group, in a number of roles in their financial services business focused on claims payments and healthcare accounts. Prior to joining Optum, she held a number of product management and business development roles at several established and start up organizations in the commercial payments business including Bank of America, Visa USA, Bank One and GE Capital. Ann has deep subject matter expertise in payments and healthcare related financial services. She graduated from the University of Colorado at Boulder and currently lives in Salt Lake City, UT.

$i++ ?>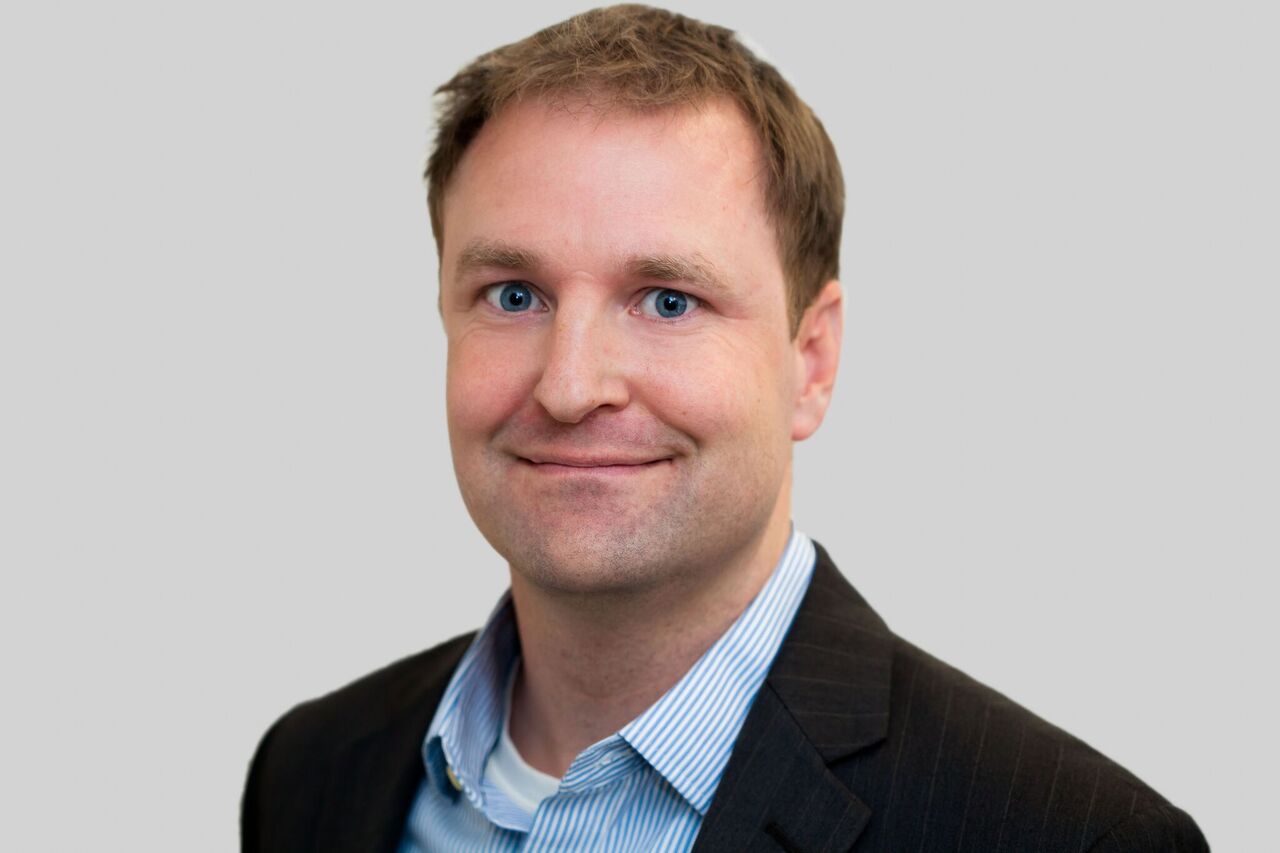 Scott Everline
Sales Manager, CAQH
At CAQH, Scott identifies target clients and markets for CAQH solutions. He provides consultative sales to prospective health plans, hospitals and other healthcare organizations while developing in-depth understanding of an organization's current business activities as they relate to provider credentialing and network management. Scott also manages implementation and training for all new clients and works internally to align industry needs with CAQH solutions.
$i++ ?>
Live Audience Questions from 1/17/17:
Does the system have API's?
Yes, CAQH ProView offers both API feeds and extracts are available through a sFTP server.
What is the cost per provider to access provider data files? Does the cost scale to the level of use?
Annual Fee $3,000, Implementation Fee (one-time) $2,000, Annual Provider Fee $4.50/3.50 per Standard/Allied provider per year. DMD and DDS are considered "Standard" providers.
One of the most difficult problems in looking up providers is name matching. How much detail is needed in roster files to assure a match to the right dentist?
CAQH ProView uses unique identifiers, NPI, SSN, DOB, TIN, etc. in combination with other information for matches.
Is breakdown of dentists per state available that use CAQH?
Yes, Will send updated list shortly to NADP to distribute.
If a provider directs a plan to CAQH but the plan does it credentialing elsewhere; can the plan get a single file without fully signing up with CAQH for the $3000 annual fee plus $2000 integration fee, etc?
The Annual and Implementation Fees are required to access provider data through CAQH ProView. However, a single provider can generate their individual provider application and save as a PDF or print to share with plans. With over 35,000 dental providers in ProView, the value is in more than accessing just single providers.
Do you have any plans to offer primary verification of the information supplied by the dentists?
Yes. CAQH became a NCQA Certified Credentials Verification Organization (CVO) and will be offering primary source verification on all provider types in the Spring of 2017.
What "sanctions" are checked? BODE, NPDB etc.
CAQH continually monitors all state licensing boards, Office of the Inspector General (OIG), Office of Personnel Management (OPM), Systems Award Management (SAM), Medicare and Medicaid Exclusions. A complete list of sources is available upon request.
How receptive have dental providers been in participating with ProView?
Providers have been receptive to CAQH's targeted dental outreach efforts but plan engagement is a must for providers to see value in using ProView.
How can I see a list of participating plans to see if this would be a worthwhile time investment for my providers?
In what states are providers currently participating? We are based only in MI.
CAQH ProView covers all US states and territories.
Are the fees separate for ProView, DirectAssure and SanctionTrack?
Yes. SanctionsTrack is $2,500 per state a plan operates in, with a maximum of $30,000 annually.
DirectAssure is an additional $1.68 per provider per year.
How will primary source verification effect the price?
Primary Source Verification will increase the per provider cost over the three-year credentialing cycle and will include all primary source fees and CAQH ProView Provider Fees.
The presentation referred to File Based exchanges of data, are APIs available at this time?
Yes, API is available as well as Extracts available through the ProView portal or sFTP server.
Is the primary source verification included in the pricing?
No PSV is not included in the ProView provider fees. PSV pricing will be bundled to include all primary source fees and CAQH ProView provider fees for the three (3) year credentialing cycle.
For additional questions, please contact us!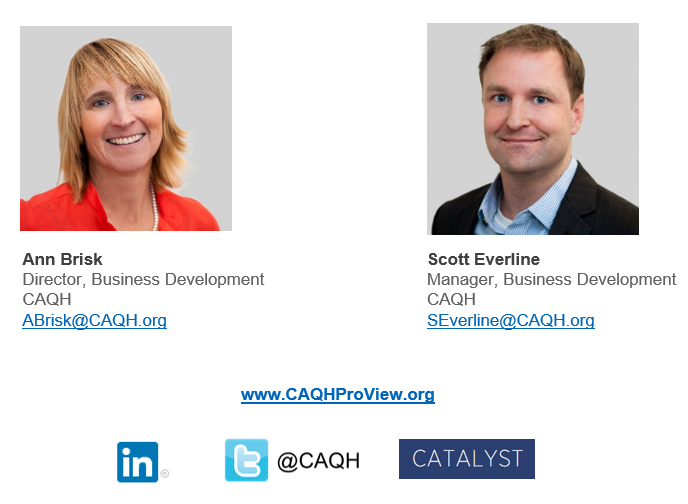 Register

Non-member - Free!
Full Voting Member - Free!
Non-Voting Member - Free!
Key:

Complete

Next

Failed

Available

Locked
*FREE* Streamline Dental Provider Data Collection and Reduce Costs Annually with CAQH ProView® (2017)