*FREE* Powering Stakeholder Connections is Key to Driving Better Oral Health Outcomes (2018)
Recorded On: 11/13/2018
In today's rigorous, value-based healthcare climate, driving better health outcomes is critical to success. In fact, it is one of the pillars of the Quadruple Aim, along with lowering costs and improving member and provider satisfaction. Yet as important as oral health has been demonstrated to be in ensuring overall health, offering ancillary benefits such as dental has little effect unless our providers and members are fully engaged. But the buck does not stop there. For outcomes to become realized and full value to be delivered, the entire stakeholder continuum must be engaged and positioned for success – Employers, Payers, Providers and Members. Employers are seeking ways to keep employees and their families healthy so they remain productive as well as attract and keep top talent; payers are seeking innovations to drive efficiencies, reduce costs and engage their members; providers are looking to reduce administrative burden, and get paid quickly and accurately, so they can focus on delivering quality dental care to their patients; and patients are thirsty for ways to learn who the best dentists are so they attain good care and live healthier lives.
In this webinar, Dr. Shirley Spater, Clinical Director of Benefits Management, SKYGEN USA and Julie Gau, Product Executive, SKYGEN USA will demonstrate how to use data analytics and innovations in benefit management technology to:
Identify and recognize high-performing providers while enabling plans to educate those who are under-performing, reducing costs while improving quality
Streamline provider processes with electronic transactions that can help improve efficiencies and drive higher levels of satisfaction
Deliver the right information to the right members at the right time so plans can improve member engagement
Gain insights to improve overall plan performance
Connect all stakeholders in the continuum – including payers, providers, employers, and members – to establish a stronger path for driving better oral health outcome.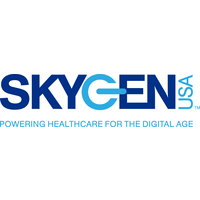 Dr. Shirley Spater
Clinical Director of Benefits Management and Cost Containment, SKYGEN USA
Shirley Spater, DMD, MPH, FADPD, DABSCD is a Board-certified dentist whose hands-on experience as a clinician, clinical manager, and educator brings a unique perspective to SKYGEN USA's benefit management programs. She also continues to serve as clinical dental director at Bedford HealthCare Solutions in the New York City area, which helps her advise the company on the challenges facing dental providers in the digital age and how SKYGEN USA's technology-enabled and benefit management solutions will be received on the front lines of care.
Dr. Spater has received numerous honors and awards in a career that spans more than 20 years, including the Maxwell J. Schleifer Distinguished Service Award; Head Start Oral Health Honor Roll; and multiple Fellowships and Community Service Awards. She holds a Master's of Public Health from the University of North Carolina at Chapel Hill, Gillings School of Global Public Health, and received her Doctor of Medicine in Dentistry from the Farleigh Dickenson University College of Dental Medicine. She also earned a Bachelor of Science, Biology from Farleigh.

$i++ ?>
Julie Gau
Product Executive, Dental, SKYGEN USA
Julie Gau is an accomplished professional who is focused on helping SKYGEN USA optimize the user experience for payers, providers, and health plan members. She is also a proven leader who has managed teams across a variety of initiatives in the healthcare, financial services, and travel industries. Her expertise in eCommerce is particularly valuable in helping SKYGEN USA ensure the usability of its provider and member portals as well as guiding the continued adoption of digital solutions.
Julie's more than 20 years of experience in marketing and product management make her an invaluable contributor in conveying how the automation delivered by SKYGEN USA's technology solutions help payers streamline operations while improving service to members and providers. She is a graduate of the University of Wisconsin-Eau Claire with a Bachelor's Degree in Business Administration and Marketing.
$i++ ?>
Key:

Complete

Next

Failed

Available

Locked
*FREE* Powering Stakeholder Connections is Key to Driving Better Oral Health Outcomes (2018)