NADP Knowledge Center
Dental Trends in Medicare
Product not yet rated
Recorded On: 09/23/2020
This session will explore case studies from Dominion's dental experience in Medicare Advantage programs in different states, including:
How offering dental benefits with Medicare programs improves retention and reduces medical costs
How dental and medical carriers approach Medicare dental plan designs
The future regulatory landscape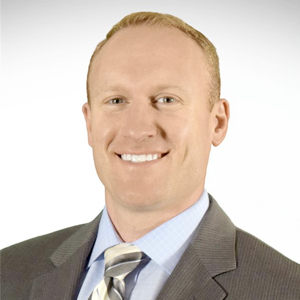 Christopher Davis
Vice President, Ancillary Services
Capital BlueCross
Chris Davis joined Capital BlueCross in February 2016 as Vice President, Ancillary Services. He is responsible for leading the continued growth of Capital BlueCross' blue-branded dental and vision products, as well as ancillary business lines through its diversified family of companies. They include Dominion National, Avalon Insurance, and Consolidated Benefits, Inc. Chris sits on numerous committees, ranging from ensuring compliance and assessing risk, to process improvement and growth strategy. He is also a Board of Directors member for several healthcare-related companies. Prior to joining Capital BlueCross, Chris was part of the Senior Management team at Dominion National. He was responsible for group sales and retention, and served as Vice President, Sales and Service. He introduced new concepts to his sales and service team, as well as other departmental leads at Dominion, that increased productivity, strengthened distribution channels and ultimately lead to record commercial growth for Dominion National. Prior to serving Dominion National, Chris spent more than a decade with a national dental carrier in a large group sales role. He successfully grew (doubled) the book of business he was responsible for. He was one of an elite group in sales to achieve the "hall of fame" status for exceptional sales performance, and was one of the youngest to reach this milestone. Chris earned his Bachelor of Science degree in Marketing from King's College in Wilkes-Barre, PA. He received his Master's Degree in Business Administration, graduating with honors, from Shippensburg University, Shippensburg, PA. He also completed Breakthrough Leadership, a top internationally ranked leadership development program, as well as executive leadership training at Northwestern University's Kellogg School of Management. Chris is a member of the United Way Tocqueville Society and serves as a member of the Board of Directors for the United Way of Central Pennsylvania. He was the top fundraiser for the Central Pennsylvania "Real Men Wear Pink" 2017 campaign which benefitted Making Strides Against Breast Cancer (American Cancer Society). He also served as the Leadership Chair in 2019 and the Tocqueville Chair in 2019 for the United Way campaign at Capital BlueCross. Chris maintains a Producers Accident and Health License in Pennsylvania. In 2017, he was a Central Penn Business Journal "Forty under 40" award recipient.
$i++ ?>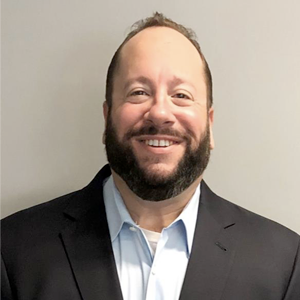 Jeff Schwab
Vice President, Marketing
Dominion National
Jeff Schwab is Vice President of Marketing for Dominion National, a leading dental and vision insurer and administrator that serves over 900,000 members. He has nearly 20 years of experience in marketing, public relations and corporate communications. Schwab is responsible for leading Dominion's marketing, public relations and advertising efforts, as well as overseeing the company's new product launches and individual product lines both on and off the health insurance exchanges. He has led the development and execution of Dominion's teledentistry pilot program with the goal of improving member engagement, satisfaction and access to dental care. He has also helped spearhead studies that reinforce how integrating dental and medical coverage and care can be associated with improved health and lower costs for those dealing with chronic medical issues. As Chair of Dominion's Corporate Giving Committee, Schwab works to increase oral health awareness in Dominion's communities through annual donations including dental health kits for children to local clinics and other charitable efforts. Schwab serves on the Board of Directors for the National Association of Dental Plans (NADP) to support NADP's mission to promote and advance the dental benefits industry to improve consumer access to affordable, quality dental care. This includes advocacy efforts on Capitol Hill. He is also a guest speaker at national industry conferences to discuss teledentistry trends and the importance of preventive dental care. Schwab holds a Master of Business Administration from the University of Maryland Global Campus and a Bachelor of Arts in Journalism from the University of Maryland. In 2019, he was a Leadership Center for Excellence "40 Under 40" award recipient.
$i++ ?>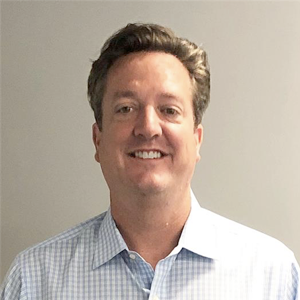 Mike Davis
President and Chief Operating Officer
Dominion National
Mike Davis is a founder of Dominion National and has overall responsibility for the company. Davis has nearly 30 years of experience in dental benefits and had served in various executive positions with MIDA Dental Plans, a successful DHMO in the Mid-Atlantic region, prior to establishing Dominion. Davis has been instrumental in driving the innovation of Dominion's systems, services and plans since its inception in 1996. Most recently he has led the company's pursuit into teledentistry to improve outcomes, member satisfaction and experience. Under Davis' leadership, Dominion has grown to serve over 900,000 members, offer access to over 350,000 national dentist listings and employ a staff of over 200. Dominion's expansion offering benefits to commercial groups, individuals and health plans resulted in the company's 2016 re-brand to Dominion National. Davis helped Dominion become one of the first dental benefits providers in its region to introduce interactive, online benefit administration and other groundbreaking models and technologies to improve the client experience. Over the past decade, Dominion also became known for its innovative online dental programs for individuals and associations. Davis participates on several boards, including Dominion National and a regional DSO. He earned a bachelor's degree from Radford University.
$i++ ?>
Register

Non-member - $300
Full Voting Member - $200
Non-Voting Member - $200
Key:

Complete

Next

Failed

Available

Locked
Dental Trends in Medicare